Byonik-Laser... the smooth immediate effect
Relax during the 50 min long facial treatment with the new "midlaser", which reaches upper and lower layers of the skin via combination of two wavelenghts and leads to a homogeneous complexion through the combination with warm hyaloron gel. It leads to a refining of the porosities and a smoothening of crinkles. Inactive cells are reactivated, collagen and estalin are produced, micro circulation as well as the strenghtening function of connective tissues are stimulated.
Neck, hands and decollete can be affected positively as well. In combination with surgical operations (neck-face-lift) the laser functions anti-inflammatory, anti-edemetic and circulation-enhancing .
Not expensive and absolutely pain free!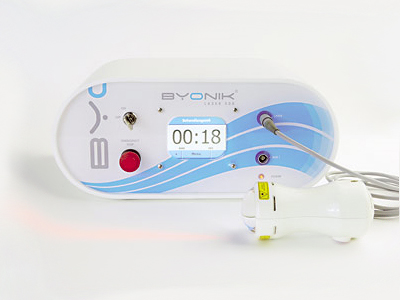 ---
Any questions? Or want an appointment ?