Eucerin Volume Filler
Daycare with SPF 15 and UVA protection & Night Care for volume increase
On June 29th 2013 a press conference was hold in our clinic, at which the Eucerin ® VOLUME FILLER was presented in Switzerland.
Behind the Eucerin ® VOLUME FILLER there are many years of intensive research and development work, and an extensive exchange between dermatologists and specialists in both Plastic and Aesthetic Surgery. Inspired by this exchange, the goal was to offer a product line that is recommendable in combination with minimally invasive treatments, and is able to enhance the results of them even more.
With the Eucerin ® VOLUME FILLER for the first time it was possible to develop a formulation which is able to increase the volume of all the three layers of the skin. The convincing results achieved were enabled in particular through magnolol (an extract of the magnolia rind) - which acts also in the (normally hard to reach) deeper layers of the skin, and helps preventing the further degradation of collagen in the dermis.
Read more about this under Press Conference Eucerin® VOLUME FILLER.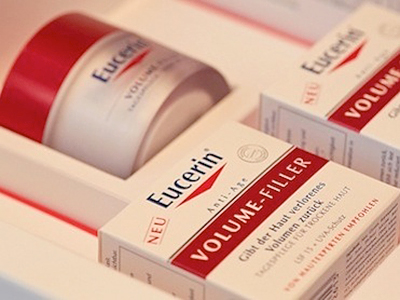 ---
Any questions? Or want an appointment ?