Skin renewal – skin care – skin regeneration
Beautiful skin starts with healthy skin!
With the professional pharmaceutical skin care series "Image" you now have the chance to effectively support the health of your skin and antagonise early skin aging.
These are not by any means regular cosmetic products that are sold at the counter and just reach the surface, but highly efficient pharmaceutical agents. They activate regeneration processes in the cellular layer of your skin to make your skin look more fresh and juvenescent. Due to the highly potent ingredients "Image Skin Care" products are only offered by professional and skilled doctors as plastic surgeons as well as specially trained personell, following the trend from the US.
Special: Eyelash- and hair-growth agents! All made in USA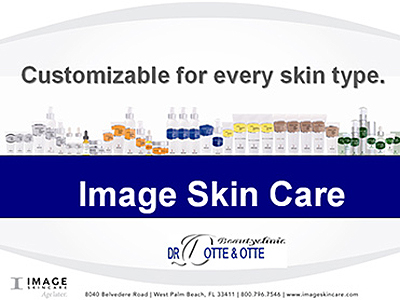 ---
Any questions? Or want an appointment ?