Hair removal using Sugaring
Pain-free - no skin irritation - fast disappearing redness
When Sugaring, a sugar paste, made of all-natural ingredients, is applied to the skin and removed with fleece strips, using the "Flicking" technique. Even the shortest hair (of only a few mm) can be removed effectively.
After a few treatments the growing hair will become finer.
Your skin will feel wonderfully soft for weeks, and after a few applications you may find that your hair growth has become finer! Sugaring can be applied both on the face and on the body.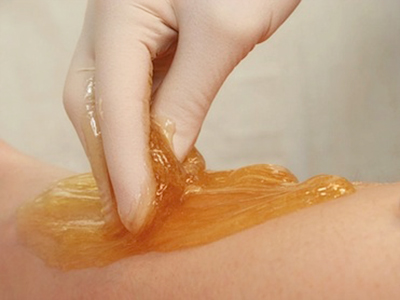 ---
Any questions? Or want an appointment ?